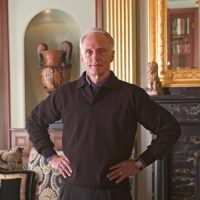 "Cook richly develops characters, allowing us to share their most personal thoughts and professional concerns."
—
USA Today
Vector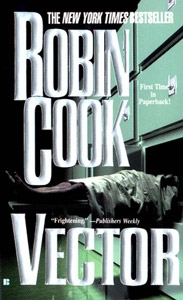 By Robin Cook
Published by Berkley
The unthinkable becomes stark reality in this frightening novel by the bestselling master of medical suspense.
Experts do not question whether a bioterrorism event will occur in the United States, only when...
New York City cab driver Yuri Davydov is an angry, disillusioned Russian émigré bent on returning to his motherland after an unhappy seven-year sojourn in the United States. Before his departure, he wants to lash out at the adoptive nation that lured him with what he believes was the hoax of the American Dream, only to deny him contentment, opportunity, and personal prosperity.
As a former technician for the vast Soviet biological weapons industry Biopreparat, Yuri possesses the technical knowledge to carry out his vengeance on a horrific scale, especially after teaming up with a pair of far-right survivalists who share his abhorrence of the United States government. The survivalists and their neofascist skinhead militia have no trouble stealing the raw materials Yuri needs. Working together they launch Operation Wolverine. Dr. Jack Stapleton and Dr. Laurie Montgomery (both last seen in Chromosome 6) are confronted with two seemingly disparate cases in their work as forensic pathologists in the city's medical examiner's office. Jack successfully diagnoses a rare case of anthrax, while Laurie examines the remains of a tortured skinhead. They hardly suspect that the cases could be related, but soon they begin to connect the dots, and the question then becomes whether or not they will solve the puzzle before Yuri and his comrades unleash the ultimate terror: a modern bioweapon.
With his signature skill, Robin Cook has crafted a page-turning thriller rooted in up-to-the-minute biotechnology. Vector is all-too-plausible fiction at its eye-opening, terrifying best.
Mass Market Paperback | 416 pages | 9780425172995 | January 1, 1999