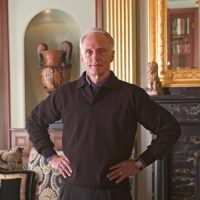 "Cook richly develops characters, allowing us to share their most personal thoughts and professional concerns."
—
USA Today
Robin Cook
Robin Cook was born on May 4, 1940 in Brooklyn, New York, and spent his early years in Woodside, Queens. At the age of eight he moved with his parents and older brother to Leonia, New Jersey. His sister arrived two years later, changing him from the baby of the family to the middle child.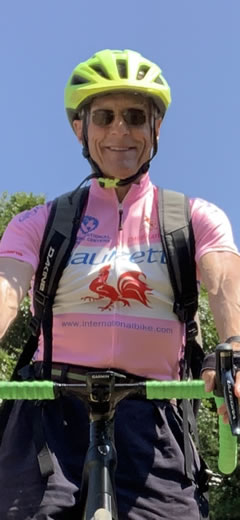 In the sixth grade Dr. Cook became fascinated with archeology and selected it as a career goal. By the time he reached the tenth grade, however, he realized, humorously, he'd been born a century too late as far as the fabled, major buried cities were concerned. When he graduated from high school as valedictorian of his class, his interests had switched to medicine. Putting himself through school, he graduated from Wesleyan University summa cum laude with a major in chemistry and a distinction in government. He then went on to attend the Columbia College of Physicians and Surgeons while he worked running a blood/gas chemistry laboratory in support of the cardiac surgery team at the Columbia Presbyterian Hospital during nights and weekends. The bright side of those difficult years was that he'd been invited as a consequence of his necessary gainful employment to spend his medical school summer electives setting up a similar blood/gas lab for the Jacques Cousteau Oceanographic Institute in Monaco.
After surgical residency training, Dr. Cook was drafted into the Navy, where he attended submarine school and navy diving school. Following a tour of duty in the South Pacific on the USS Kamehameha, a ballistic missile submarine and the flagship of the Pacific submarine fleet, he was transferred to the Deep Submergence Systems Project (Sea Lab), where he trained as a navy aquanaut medical officer. In that position he participated in research in diving, and published his first book: A Medical Watch Standers Guide to Saturation Diving.
Following his completion of his military service and subsequent discharge from the Navy as a Lieutenant Commander, Dr. Cook undertook a second residency. This was in ophthalmology at Harvard. Upon its completion, he then matriculated as a full time student at Harvard's Kennedy School of Government while at the same time opening a private practice of ophthalmology in Marblehead, Massachusetts, and accepting a clinical position at Harvard Medical School to teach residents and to see patients at the Massachusetts Eye and Ear Infirmary.
Robin Cook's literary career began with his first novel, The Year of the Intern, which he wrote underwater while on board the nuclear submarine, Kamehameha. It was written to illustrate the less than salubrious psychological impact of graduate medical education on the psyche of young physicians. It was followed 5 years later in 1977 with Coma, which had been written at night while he was a senior ophthalmology resident and which was published while Dr. Cook was a student at the Kennedy School of Government. This novel created the genre of the medical mystery-thriller, and changed the public's perception as well as the media's portrayal of medicine. Prior to Coma, medicine was on the proverbial pedestal (e.g. Dr. Ben Casey and Marcus Welby, M.D.); post Coma, there were questions, meaning bad doctors and bad hospitals exist and should be avoided.
To date Robin Cook has written a total of thirty-seven worldwide bestsellers, which have sold hundreds of millions of copies. Most all of Dr. Cook's books have been written to elucidate various medical/biotech ethical and public policy issues, particularly about the problem of business interests and the maximization of profit taking over medicine. From his first novel on, this has been Dr. Cook's intention by using entertainment in novels and movies as a method of raising the concern of the general public. The issues have included the supply of organs for transplantation (Coma), stem cells and egg donation (Shock), the collision of politics and bioscience regarding therapeutic cloning (Seizure), food poisoning (Toxin), bio-terrorism (Vector), xeno-transplantation (Chromosome 6), managed care (Fatal Cure), the impact of the decipherment of the human genome on the economics and sociology of medicine (Marker), medical nanotechnology (Nano), spread of disease (Outbreak, Contagion, Pandemic), Dr. Cook's most recent book is Genesis, which deals with using ancestral DNA to aid forensics..
There have been almost a dozen theatrical movies, television movies, and mini-series made from Robin Cook's work. In 2009 Robin Cook created and produced with Michael Eisner the world's first full-length V-cast movie in 50 three-minute segments as a prequel to his book, Foreign Body. Recently Dr. Cook has teamed up with several successful businessmen to form Cook-Blackwood Productions to make feature movies and TV series from his work. It is expected that filming will begin on his first TV series shortly and involve his recurrent characters, Laurie Montgomery and Jack Stapleton.
In the business arena Dr. Cook is a cofounder of an Internet software company, a partner of a New Hampshire sports complex, an investor in a New Hampshire ski area, and he has significant real estate holdings. His relatively unique investment strategies were recognized in a lengthy article on the front page of the business section of the New York Times in the '80s. In the past he has partnered in a restaurant and a construction company and is seriously considering partnering in another restaurant.
Dr. Cook's hobbies mainly have involved interior and architectural design, period renovation, and athletics. Although daily basketball and tennis had been his main athletic endeavors, today it is biking. He divides his time mostly between Naples, Florida, his home base; Waterville Valley, New Hampshire; Martha's Vineyard in the summer, and Boston, Massachusetts.
Recognition of Dr. Cook's work include: A Distinguished Alumni Award 1982 from his alma mater, Wesleyan University; the James McConaughy Award 2012 given by the same institution; Author of Vision Award 2002 by the RP International; and the 2014 Literary Legend Award given by the Florida Heritage Book Festival. In 2014 he was also the recipient of the first annual Robert B. Parker mystery writer's award. In 2004 he was appointed to the Board of Trustees of the Woodrow Wilson Center in Washington, D.C. by President George W. Bush. He also served on the Board of the Foundation of the American Academy of Ophthalmology.
Read the Boston Globe feature on Robin Cook