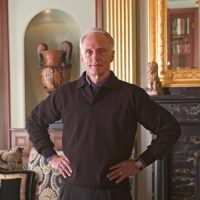 "Cook richly develops characters, allowing us to share their most personal thoughts and professional concerns."
—
USA Today
Toxin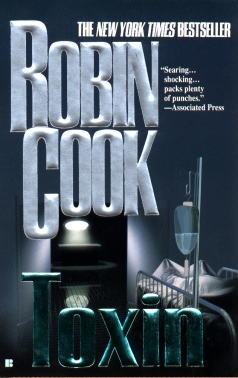 By Robin Cook
Published by Berkley
A gripping novel of bacterial poisoning and corporate malevolence, from the dean of medical thrillers.
Dr. Kim Reggis, one of the country's top cardiac surgeons, finds himself ill equipped to deal with a medical catastrophe involving his own daughter Becky. Newly divorced, Kim takes Becky to her favorite fast-food restaurant on a special night out. The quintessential American meal of burgers and fries leads to tragedy. Over the following week Becky becomes gravely ill from E. coli bacterial poisoning.
Beginning with the initial emergency room visit, Kim is driven to distraction by the realities of current medicine. Already beaten down by the indignities of a major hospital merger and the subsequent loss of his departmental chairmanship, Kim collides head-on with cost-cutting rules that restrict his daughter's treatment. As Becky's condition worsens, the surgeon is driven over the edge by his inability to alter the inexorable progression. When the administration revokes his hospital privileges, Kim is forced out into the cold.
Half crazed by grief, Kim launches himself on an inquiry to learn how and why his daughter got sick. The trail of deadly evidence of shoddy meat-industry practices and complicity stretches from the slaughterhouse to the industry hierarchy to the USDA. Aided in his quest by his ex-wife, Tracy, and a young, idealistic USDA inspector, Kim ultimately learns the shocking truth—but the price may be his life and the lives of those he loves.
With trademark pulse-pounding flair, Robin Cook delivers a cutting-edge thriller, borrowing from today's fears and tomorrow's headlines. Toxin is a roller-coaster entertainment.
Mass Market Paperback | 448 pages | 9780425166611 | January 1, 1998