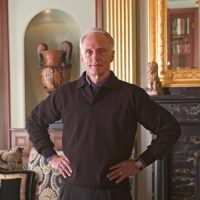 "Cook richly develops characters, allowing us to share their most personal thoughts and professional concerns."
—
USA Today
Shock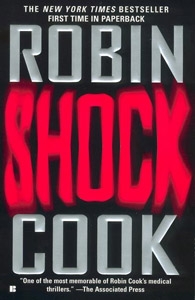 By Robin Cook
Published by Berkley
Deborah Cochrane and Joanna Meissner, close friends and fellow grad students, respond to a campus newspaper ad that promises to solve their financial problems: an exclusive, highly profitable fertility clinic northwest of Boston is willing to pay top dollar to a few attractive, slim, athletic Ivy-league egg donors. The women are pleased to be accepted into the donor program by the Wingate Infertility Clinic, and the procedures are done quickly, with minimal inconvenience. Both women are impressed by the clinic and its personnel. With her background in biology, Deborah applauds the organization's commitment to research, while Joanna is intrigued by the business aspect; she had no idea treating infertility was such a lucrative endeavor.
With the money earned from their donations, Deborah's and Joanna's circumstances change dramatically. After using the lion's share of the proceeds as a down payment on a two-bedroom condominium, the friends splurge on an extended trip to Venice. When they return, Joanna can't resist the urge to look into the fate of their donated eggs. Deborah is quickly drawn in, and curiosity turns into full-blown obsession as the pair is stymied by Wingate's iron veil of secrecy. The women remain undeterred particularly after uncovering some disturbing irregularities at the clinic. And the truth they ultimately discover far exceeds the very worst they had imagined.
Mass Market Paperback | 352 pages | 9780425182864 | January 1, 2001