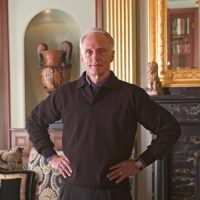 "Cook richly develops characters, allowing us to share their most personal thoughts and professional concerns."
—
USA Today
Seizure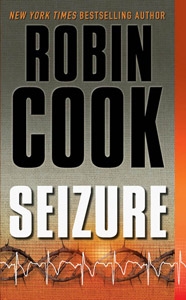 By Robin Cook
Published by Berkley
What could bring the enigmatic Shroud of Turin, a notorious southern senator, and a gifted, vigorously entrepreneurial researcher together? Religion, politics, and bioscience collide in the latest medical thriller from the master in the field.
Senator Ashley Butler is a quintessential southern demagogue, whose support of traditional American values includes a knee-jerk reaction against virtually all biotechnologies remotely associated with human reproduction. As the chairman of a subcommittee on health policy, he introduces legislation to ban a new cloning procedure that would take stem cell research to the next level. Dr. Daniel Lowell, the inventor of the technique, sees the proposed ban as a blow to his biotech startup, and to people poised to benefit from its promised therapies.
The two formidable egos clash during the Senate hearing, but the men have a common desire. Butler's hunger for political power far outstrips his purported concern for the unborn, while Lowell's craving for personal wealth and celebrity overrides ethical considerations for patients' well-being. Further complicating the situation is the confidential news that Senator Butler has developed a progressive form of Parkinson's disease, which threatens his political future and leads the senator and the researcher into a Faustian pact. After a perilous attempt to prematurely harness Lowell's new technology, the senator is left with the horrifying effects of temporal lobe epilepsy—seizures of the most bizarre order.
With a plot torn from today's headlines, Seizure is a cautionary tale for a time when politics clashes with biotechnology, when we are pulled into a promising yet frightening new world.
Mass Market Paperback | 448 pages | 9780425197943 | January 1, 2003