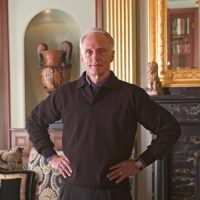 "Cook richly develops characters, allowing us to share their most personal thoughts and professional concerns."
—
USA Today
Mindbend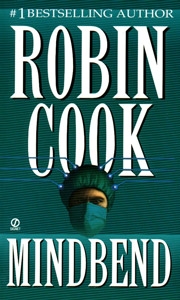 By Robin Cook
Published by Signet
Utterly chilling. Frighteningly plausible. A classic of medical horror that could come only from Robin Cook.
When young dancer Jennifer Schonberg becomes pregnant by accident, her feelings are mixed—but her husband, Adam, is far more ambivalent. For Adam, a third-year medical student already in financial straits, the loss of Jennifer's income and the cost of the coming child mean he must drop out of medical school—on the eve of becoming a doctor.
Against the advice of his teachers, his colleagues, and his wife most of all, Adam takes a job as a salesman for the vastly powerful drug company Arolen Pharmaceuticals, whose influence is known to penetrate deep into the physician's world. But just how awesome Arolen's control is over the medical profession Adam is yet to discover. It will become all too clear in a series of increasingly terrifying revelations: corruption old as greed itself; bizarre brutality searing as a futuristic vision of hell; the preservation of life turned to a deadly purpose. And awaiting him at the end of his violent odyssey is a confrontation grave beyond imagining, in which the survival of Jennifer's unborn child hangs in the balance as Adam fights to save his family—and the soul of medicine—from the overwhelming evil that is Mindbend.
Moving from gleaming hospital corridors that shelter dark secrets to luxurious cruise ships that are not what they seem, from action-packed chases to scenes of spell-binding scientific terror, Mindbend will draw all those who read so much as a page into its web of irresistible suspense—and hold them fast.
Mass Market Paperback | 352 pages | 9780451141088 | January 1, 1985