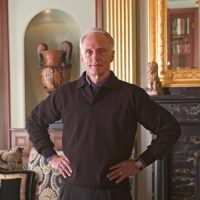 "Cook richly develops characters, allowing us to share their most personal thoughts and professional concerns."
—
USA Today
Marker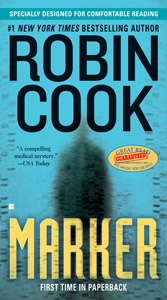 By Robin Cook
Published by Berkley
The master of the medical thriller returns with his most heart-pounding tale yet.
Twenty-eight-year-old Sean McGillin is the picture of health, until he fractures his leg while in-line skating in New York City's Central Park. Within twenty-four hours of his surgery, he dies.
A thirty-six-year-old mother, Darlene Morgan, has surgery to repair a torn ligament in her knee. And within twenty-four hours, she is dead.
New York City medical examiners Dr. Laurie Montgomery and Dr. Jack Stapleton are back, in Robin Cook's electrifying twenty-fifth novel. Last seen in Vector, the doctors now confront a ballooning series of puzzling hospital deaths of young, healthy people who have just undergone successful routine surgery.
Despite institutional resistance from her superiors, and from the staff at Manhattan General, Laurie doggedly pursues the investigation as the death toll mounts. It seems impossible to determine why and how the patients are dying, yet she comes to suspect that not only are the deaths related—they're intentional, suggesting the work of a remarkably clever healthcare serial killer with a very unusual motive, which may involve frightening ties to both developing genomic medicine and the economics of modern-day healthcare.
As if to heighten the tension, Laurie is dealt a double blow: While coping with Jack's inability to commit to their relationship, she discovers she carries a genetic marker for a breast-cancer gene. With her personal life unraveling, the need for answers becomes more urgent, especially when she is inexorably pulled into the nightmare as a possible victim herself. Time winds down, and Laurie and Jack must race to connect the dots—and save her life.
With his signature blend of suspense and science, Robin Cook delivers an electrifying page-turner as vivid as today's headlines.
Premium Paperback | 672 pages | 9780425207345 | January 1, 2005