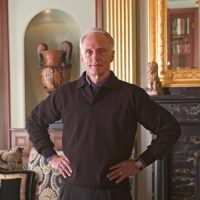 "Cook richly develops characters, allowing us to share their most personal thoughts and professional concerns."
—
USA Today
Harmful Intent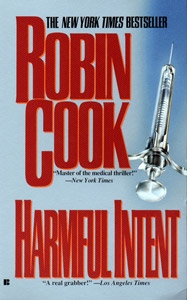 By Robin Cook
Published by Berkley
A physician turned fugitive must save himself and stop a lethal drug-tampering plot in Robin Cook's most disturbing techno-chiller yet.
Anesthesiologist Dr. Jeffrey Rhodes's nightmare begins with nerve-shattering swiftness, but it will haunt him always: he administers routine anesthesia during a normal birth. Suddenly the young, healthy mother goes into inexplicable seizures and dies; her infant survives but is severely disabled and brain damaged. But the living nightmare is only beginning: sued first for malpractice, then brought up on criminal charges, Jeffrey is convicted of malpractice—to the tune of $11 million—then of harmful intent and reckless disregard for human life...second-degree murder carrying a mandatory prison term.
A ruined man, Jeffrey must pull himself from the depths of despair to try to salvage the wreckage of his life. A subtle clue puts him and Nurse Kelly Everson on the trail of a crazed killer. With Kelly's aid, Jeffrey remains in hiding in order to find the truth and gain the evidence he needs to prevent more "malpractice" deaths and to clear his name. But that truth is even more shocking than Jeffrey imagined. For there is a third dimension to the whole affair that neither he nor Kelly could have anticipated...
Combining state-of-the-art medical technology, complex moral and social issues, and a plot of timeless terror, Harmful Intent again confirms Robin Cook as a consummate artist of suspense.
Mass Market Paperback | 368 pages | 9780425125465 | January 1, 1990