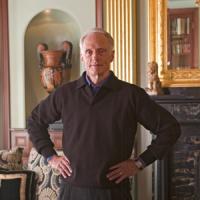 Now available in paperback!
"Cook richly develops characters, allowing us to share their most personal thoughts and professional concerns."
—
USA Today
Brain
By Robin Cook
Published by Signet
Two doctors suspect that something is wrong—terribly wrong—in the great medical research center where they work. Both of them wonder why a beautiful young woman died on the operating table and then had her brain secretly removed. Both of them find it impossible to explain the rash of female patients exhibiting bizarre mental breakdowns and shocking sexual behavior. Both of them place their careers and very lives in jeopardy as they penetrate the eerie inner sanctums of a medical world gone mad with technological power and lust for more.
Mass Market Paperback | 320 pages | 9780451157973 | January 1, 1981