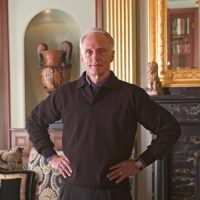 "Cook richly develops characters, allowing us to share their most personal thoughts and professional concerns."
—
USA Today
Blindsight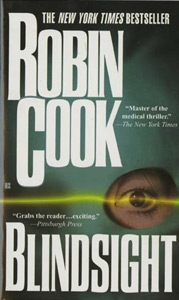 By Robin Cook
Published by Berkley
Just when you thought it was safe to go back to your doctor or your hospital, Robin Cook produces a new chiller that will make you think twice. From Coma to Vital Signs, Cook's state-of-the-art tales of medical horror have earned him a vast following worldwide. And now comes Blindsight! With a theme reminiscent of Coma, here is Robin Cook at his disturbing, electrifying best. Set in Manhattan, Blindside tells of city forensic pathologist Dr. Laurie Montgomery's battle to foil a plot of unimaginable evil.
When a series of unrelated yuppie deaths by cocaine overdose are reported to the medical examiner's office, Dr. Montgomery's curiosity is piqued. As the friends and families of the deceased uniformly swear that their loved ones weren't involved with drugs, that curiosity intensifies. But her feelings turn to anger and frustration when she attempts to autopsy the bodies and investigate the deaths, only to find herself at odds with her superiors, the police department, and the relatives themselves. The reason for the opposition range from political expediency to religious belief, but Laurie senses that something far more menacing links the so-called random deaths. Jeopardizing her professional future, Laurie Montgomery sets out to uncover the truth—which leads her to a distinguished New York hospital and, beyond that, to nightmare.
Robin Cook's Blindsight creates a chilling, haunting aura of terror and suspense, where fact and fiction imperceptibly merge.
Mass Market Paperback | 352 pages | 9780425136195 | January 1, 1992