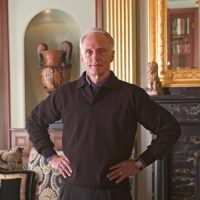 "Cook richly develops characters, allowing us to share their most personal thoughts and professional concerns."
—
USA Today
Acceptable Risk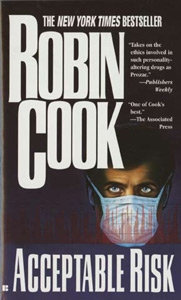 By Robin Cook
Published by Berkley
From the best-selling doctor whose high-voltage thrillers regularly quicken readers' pulses comes a harrowing tale of greed, abandoned ethics, and ambition run awry in the newest area of medical intervention: cosmetic psychopharmacology.
Prozac-like drugs are being prescribed not only for their original purposes but increasingly to alter individual personalities to currently valued norms. With dead-on accuracy and the pre-science of tomorrow's headlines, Robin Cook explores the perilous intersection where fame and unfathomable lucre waylay and seduce the very best and brightest of those sworn to do no harm.
When neuroscientist Edward Armstrong begins dating Kimberly Stewart, a descendant of a woman who was hanged as a witch at the time of the Salem witch trials, he takes advantage of the opportunity to delve into a pet theory: that the "devil" in Salem in 1692 had been a hallucinogenic drug inadvertently consumed with mold-tainted grain. In an attempt to prove his theory, Edward grows the mold he believes responsible from samples taken from the Stewart estate. In a brilliant designer-drug transformation, the poison becomes Ultra, the next generation of antidepressants with truly startling therapeutic capabilities.
Acceptable Risk is a story of quest: a researcher's quest for the ultimate drug and a woman's quest for self-understanding. Unbeknownst to either person, the two seemingly separate quests collide with devastating consequences.
Once again, the writer who invented high-tech horror has created a tantalizing medical thriller enriched by the disturbing ring of truth.
Mass Market Paperback | 400 pages | 9780425151860 | January 1, 1994